crazy race tech

see you in a couple weeks!

rafter showin off his re-grip skillz after years of not re-gripping a thing (not even his signature series tech deck). totally wow's an onlooking rook.
lots of stuff going on around the shop, i'll show you some of it!
nate figured out a smart way to put a groove into e50 cases for another snap ring to solve the ages old problem of e50 cranks walking left and right!


no picture of the tool he made, but after you cut the groove in, you just pull the snap ring off your old snap ring bearing (you're rebuilding your motor with new bearings anyway, right?) and it slides into the groove between the bearing and the seal!
we've rebuild a couple motors with this mod now, but none of them have been ran yet. nate just figured this out like last week. we can't see any reason why it won't work, though!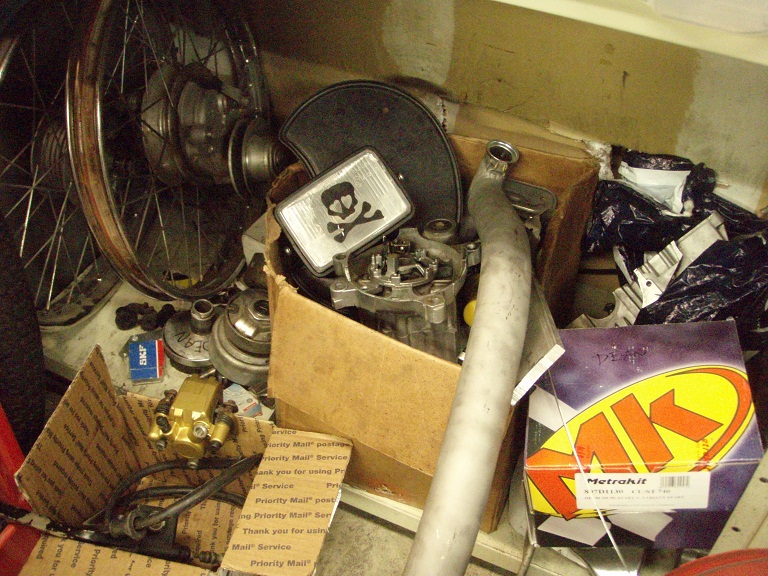 here's my cubby! a whole lot of crap in there. you can see a few parts of my 2010 polini cup bike, the vx4, in there, as well as leftovers from magnomos and various other projects i've had over the years.
rook's av7 top and bottom! nate did most of the port work, it will probably be one of the fastest av7's you've ever seen. no joke. i'll let travis post about his own bike though, these are just a couple pictures for now.

ok, there's an update! with pictures and links! exciting!